At Mitchell Eye Care, our goal is to provide high quality, modern eye care at a reasonable price. We understand that cost is one of the many factors when choosing a healthcare provider. With that in mind, we take most vision and medical insurances to help with costs associated with our services. Below is a list of the insurances we are currently in-network with. We are constantly adding new insurances, so if you do not see your insurance provider listed, feel free to contact us at (662) 546-4306.
Medical and Vision Insurance
Our eye doctors and staff are experienced in working with medical and vision insurance providers. We will work directly with you and your insurance to submit your claims for office visits and/or materials provided by our clinic. We want to ensure that you fully understand your insurance coverage and will be happy to answer any questions you may have regarding your benefits.
We accept the following insurances:
Medical Insurance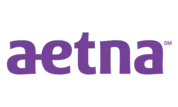 If you have questions or concerns about your insurance coverage or do not see your carrier listed above, please contact us at (662) 546-4306, and we will be more than happy to answer your questions.

Flexible Spending Accounts/Health Savings Accounts
Many employers may offer a Flexible Spending Account (FSA) or a Health Savings Account (HSA) to offset the cost of healthcare. At Mitchell Eye Care, we are able to accept these forms of payment. You can even use your FSA/HSA account in conjunction with any vision insurance to offset costs that insurance may not cover. FSA/HSA accounts can be used for any of our services along with materials such as glasses, contact lenses, and sunglasses.